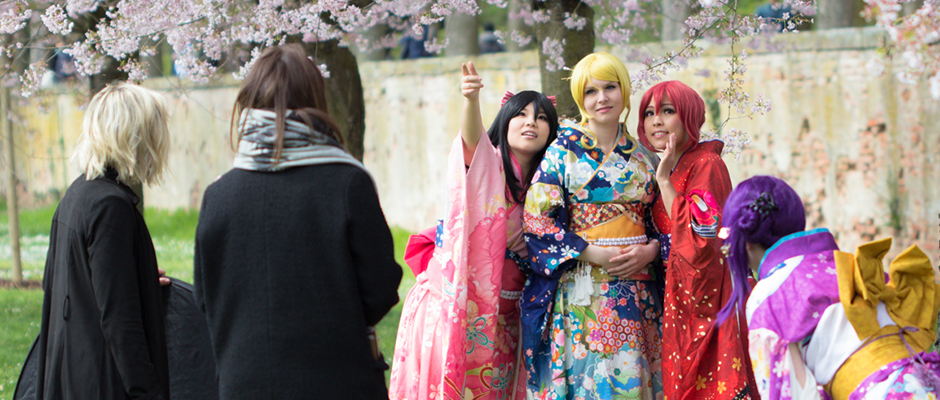 In April we had our Cover shoot for German Cohaku Vol. 11 in Schwetzingen with our gorgeous Covermodels Kazenary, Super_minaco, Alathaia, Tsukihana Cosplay Artist and the talented Chikara as photographer!
The 11th issue is all about asian culture and asian inspired cosplays! So what could be better than cute girls in traditional dresses and cherry blossoms 😉 We chose the quirky and colorful design of the anime series Love Live!
To give you an impression of our shooting, we made a little behind the scenes-video while the wonderful Morin was taking the Making-of photos. Have fun!
To find all English issues that we are published so far, just klick this link. 🙂