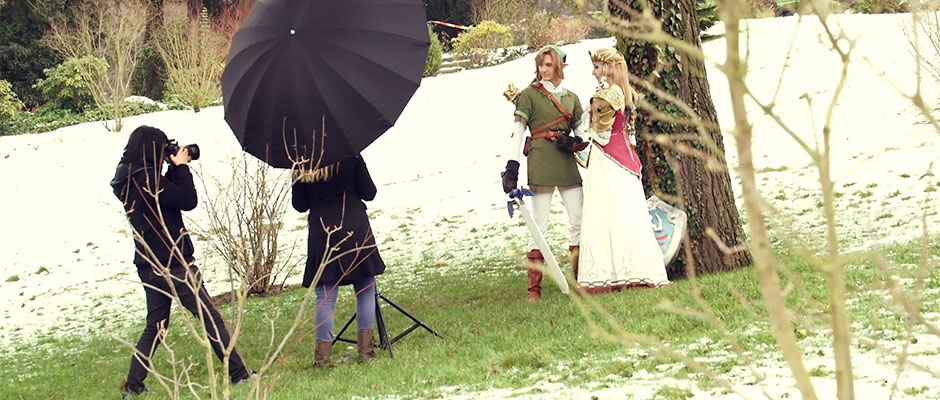 Often we are only able to see the results from a shooting, so we wanted to show you what was happening behind the scenes of the cover/photo gallery shooting for the German Cohaku #06.
The theme of issue #06 was "gaming", so "Celex Cosplay" and "Alasio Hylian Cosplay" slipped into the roles of Link & Zelda from "The Legend of Zelda: Twilight Princess" while "B1NH Photogrpahy" took the shots. Our editor Sophia energetically delivered on-site support. Though it was bitterly cold, we really like the results and hope that so do you!
Take a look and enjoy the shots of the beautiful scenery of castle Drachenburg in Königswinter.
Photographer: B1NH Photography
Princess Zelda: Celex Cosplay
Link: Alasio Hylian Cosplay
Presenter / assistant: Sophia Scheffler // Soffel Cosplay
Video: David Pham (http://giantrobolove.com)
---