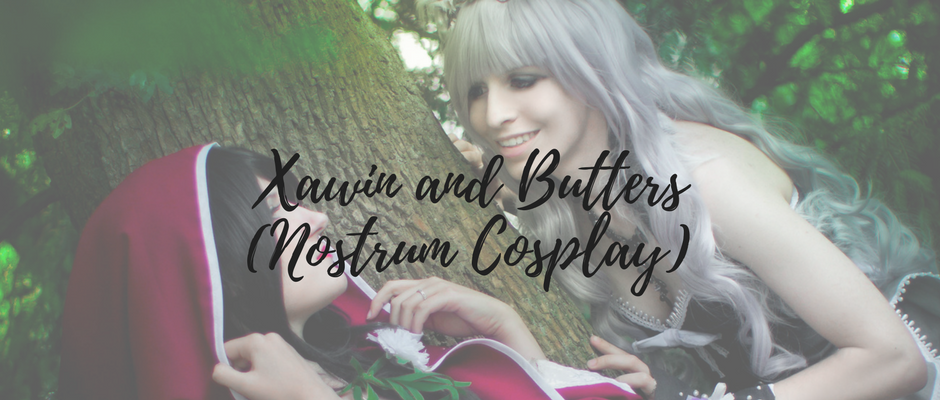 Xawin and Butters are the Editor's choice in Cohaku's Christmas Cosplay Contest 2017!
When did you start cosplaying and what is your best memory so far?
Butters started in 2007, Xawin 2013. Our most precious memory is not only that we have met each other through this hobby but also winning the German Cosplay Championship in 2016. It was awesome with all the other contestants! We had (and still have) the opportunity to meet so many new and talented people thanks to Cosplay.
What is your most favorite Material/Fabric?
This isn't an easy question – everything has pros and cons (and some fabrics develop a life on their own when you use them) . It depends on what you need or what you are sewing at the moment: Whether a princess dress or a rural peasant beauty.
Do you have a tipp how you can create something beautiful on a budget?
Ask your friends and family, what they already have and do not need anymore. If your friends and family know that you are always looking for fabric, they won't throw it away so easily and can put them aside for you. You should take a look at fleamarkets and in odds and ends in fabric stores. You can always find something there.
And if everything else fails: You can create someting beautiful out of blankets from a discounter 😉
Header-Photo: