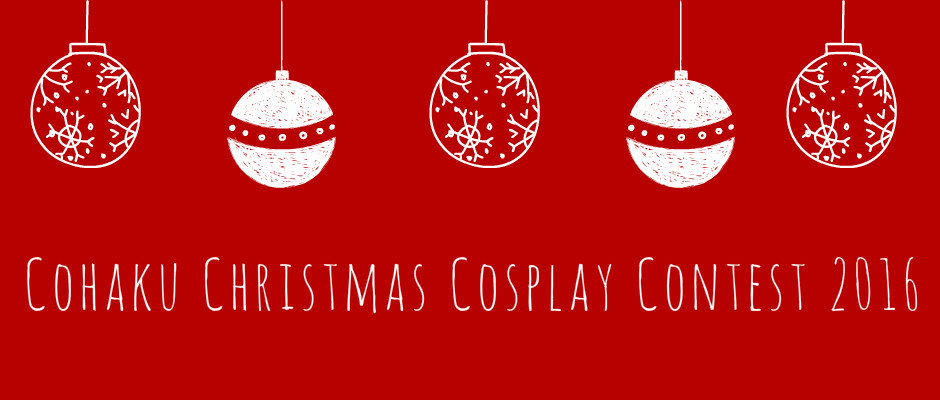 Some of you might have already created stunning Cosplays that fit perfectly into the cold season. Together with you we'd like to start a little contest to celebrate the cold season:
The "Cohaku Christmas Cosplay Contest 2016"
In order to participate you just have to send us your photo. This year we would love too see your cosplays about:
The Contests starts today (218h November 2016). Closing date for entry will be 15th December 2016, 11:59 pm.
We will upload all participating photos on 16th december 2016 in a Facebook album. You can vote for your favorite photo from 16th December until 22nd December 2016.
Editor's favourite: We choose our favourite photo.
The Winner of public choice: Here you can help deciding the winner! Vote for your favorites in the facebook album!
Of course, there is also something to win!
Both winners will be featured in a special post and a short interview on our social media channels (Blog, Facebook, Twitter and Instagram).
Important!
By sending your photo you enter the competition. You confirm that we are allowed share the photo on our Social Media channels. (We'll only share it in connection with this contest).
Please ask your photographer/model if it is ok that you post the photo on Facebook.
Only one entry is permitted per participant. Please read our terms and conditions.